Facebook Live Video Map Shows Global Broadcasts: This Week in Social Media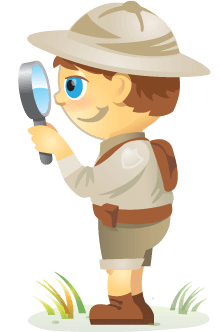 What's New This Week
Facebook Rolls Out Interactive Live Broadcast Map: Facebook introduced an "interactive map that shows you [public Facebook Live] streams that you can tune into in real-time" from all over the world and "who's watching the video you've selected." The Next Web reports that this new feature "has been around for the past month, but it's now easier to find on Facebook's desktop site." The interactive map is rolling out slowly throughout the world, but there's been no word on when it will be available globally.
Twitter Opens Audience Platform Worldwide and Adds New Creative Formats: Twitter announced that "advertisers who want to drive website clicks or conversions or mobile app installs can seamlessly extend their campaigns to Twitter's audience of more than 800 million visitors – whether they're on Twitter or engaging with thousands of mobile apps and websites." By opening the Twitter Audience Platform to all advertisers worldwide, Twitter gave advertisers the ability to "reach a larger audience" and "easily measure [their] cross-device campaigns directly within [the] ads dashboard." Twitter also rolled out "new creative formats to help direct response advertisers better connect with this influential, high-intent audience across both mobile and desktop."
Facebook Expands Video Ads to Third-Party Publishers: Facebook Audience Network will now deliver video ads in "both in-stream and in-article formats." In-stream video ads "will play before, during or after (pre-roll, mid-roll or post-roll) video content on third party apps and sites" such as USA Today Sports Media Group. In-article ads will appear "on mobile pages of publishers, such as Daily Mail, between paragraphs of text and play automatically when at least half of the pixels are viewable" and "will start with Instant Articles."
Instagram Rolls Out New Analytics: With the debut of Instagram's new analytics feature, "Instagram Business Profiles now show you the most popular times and days that your followers are on Instagram, along with follower demographics, post impressions and more."  Instagram scheduling tool, Later.com, offers "a peek at what [Instagram's new analytics will] look like on iOS" on its company blog.
LinkedIn Introduces New Advertising Tools and Features to Campaign Manager: LinkedIn is "rolling out several new features to make it even easier for marketers to manage and optimize their campaigns on LinkedIn." According to the LinkedIn Marketing Solutions Blog, advertisers will soon be able to save targeted audiences for reuse in other campaigns, extend or reinstate past campaigns, have the flexibility to experiment with different ad types and reach a target audience based on years of professional experience. With these new features, LinkedIn users will also be able to like, share, or reply to comments on sponsored content and organic company updates.
Instagram Adds Video to Carousel Ads: With the addition of video support on Instagram's carousel ads, "advertisers can share up to five pieces of content – video or photo – for a richer storytelling experience." Instagram's internal data suggests that "the time people spent watching video on Instagram [has] increased by more than 40%" over the past six months and "adding video to an existing campaign drives higher favorability than campaigns with static photos only." Based on these findings, Instagram hopes that "video carousel ads can help businesses reach potential consumers in new, more immersive ways." Here's a look at how two companies, Disney and Jeep, are reaching customers with the immersive content offered within video carousel ads:
WATCH HERE :  INSTAGRAM FOR BUSINESS CAROUSEL-ADS
Now that is a lot of changes in one week! See why it is so important to stay on top of your game now?
SOURCES:
http://blog.business.instagram.com/post/144613122511/video-carousel-ads
http://blog.business.instagram.com/post/144613122511/video-carousel-ads
https://www.youtube.com/watch?v=iTrEhRXnFtM