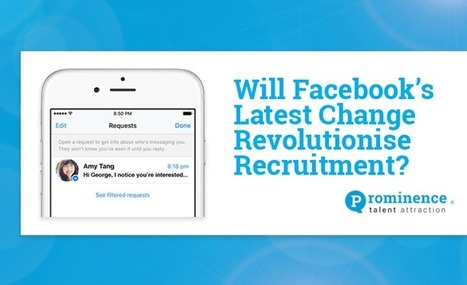 HeadHunter's insight:
In short, the change means that you are virtually guaranteed to have your recruitment message at least read by a large proportion of Facebook's massive, and more importantly, very active, audience (that's 1.5 billion people, 84% of which check it daily, to be precise).
The potential of this new feature for recruitment is massive (just look at the example we mocked up above), especially when it comes to connecting with passive talent. With LinkedIn InMails remaining the most popular cold prospecting tool (email is still favoured for warm leads), it is about time there was another option that, when used correctly, has the potential to generate higher response rates.
In short, the change means that you are virtual…
and for those who are not clear, virtual is a term used by Henri Bergson, Gilles Deleuze and Manuel DeLanda to denote potentiality as being equally real to actuality, but in a different manner.