Last Fighter Standing signs broadcasting partnership with e.tv
South Africa's second largest broadcaster, e.tv has partnered with a new big budget Martial Arts and Combat Sport fights promotions company, Last Fighter Standing (LFS) to broadcast a 12-part reality TV show as well as the finale being held on Saturday, 15 October at the Ticketpro Dome in Johannesburg.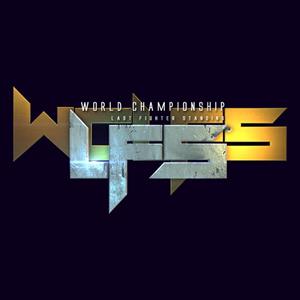 The 12-part reality show, which premieres on Monday, 25 July at 22:30 follows fighters from various martial art disciplines around the country in their quest to be crowned the Last Fighter Standing South African Champion 2016 – and thereby winning their share of R1-million.
"I'm extremely excited to bring another world class production to local television. We aren't holding back on any costs for the production of the reality show or the live entertainment on the actual fight nights. I believe there has been a lack in entertainment and production value in MMA and we plan to rectify the matter by grabbing the bull by the horns and giving viewers something that they have never seen before," says LFS CEO Quinton van der Burgh.
"This is the first stage of an international roll out and are currently in talks with global territories to air their versions of LFS which will ultimately end up with the best fighters from around the world battling it out to announce the greatest fighter in the world. This is a product that will allow for nations to unite and stand behind their respective fighters as there will be a contender from every corner of the globe. We understand that UFC currently holds the market but we aren't scared to go up against them as we know that what we have is far superior in entertainment quality," adds Van Der Burgh.
"For the first time in South African history, fighters from Karate, Kickboxing, Muay-Thai, Muay Boran, MMA and Grappling disciplines just to mention a few, will have an equal opportunity to compete for major prize money in an action packed and very entertaining elimination tournaments that will see one person in each division officially take the title of the best fighter in the country and crowned as the Last Fighter Standing SA Champion 2016 – and with e.tv as a broadcast partner, the entire country will be coming along for the ride," said LFS spokesperson Darius Jakovchuk.
"We are very pleased to bring Last Fighter Standing to our viewers. e.tv is known for our action-packed entertainment, and this new fighting format is guaranteed to entertain and thrill our audiences," says Marlon Davids, acting MD: e.tv Channels Division.
LFS, which is sanctioned by the Martial Arts South Africa Pro Commission will hold qualifying tournaments hosted in the largest cities in South Africa and will see top professional fighters from around the country compete in each division in the city closest to their home. Male fighters from three weight categories Lightweight, Welterweight and Heavyweight; and one female division, Bantamweight will compete in an eight-fighter elimination tournament. The winners that qualify at these Provincial elimination tournaments will compete in the finals at the TicketPro Dome Johannesburg in October 2016.
For more information, visit www.lastfighterstanding.co.za or email info@lastfighterstanding.co.za. Alternatively, connect with them on Facebook or on Twitter.